Black Metallic Chimera, in black colored vinyl with metallic spray and red details.
9″ tall with 11 points of articulation. Made in Japan. Painted by Paulkaiju. For adult collectors only.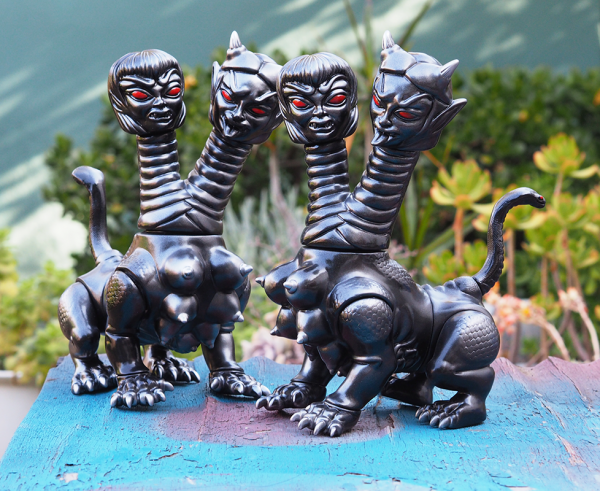 Quick Info:
Click the "Raffle Open" ticket and complete the online form on Sunday , April 16th 6:00 PM PST. 10 minute online raffle ends at 6:10 PM PST
Winners will be drawn randomly from all entries, and notified within 4 days after raffle closing. Raffle entries not chosen will NOT be notified.
One Black Metallic Chimera per winner.
Price: $200 (Includes U.S. Shipping and taxes. For International shipping via EMS add $60)
For adult collectors only.