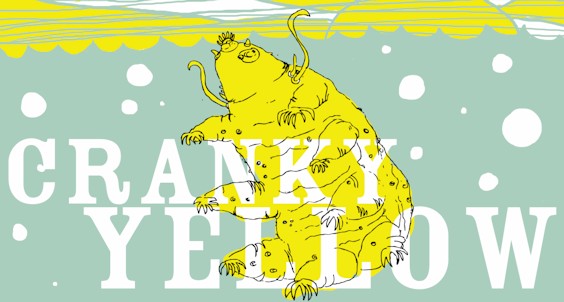 Cranky Yellow is an art and media project founded in 2005 by artist David Wolk. We curate exhibitions, produce music shows, collect toys, and promote the arts in Saint Louis, MO and beyond.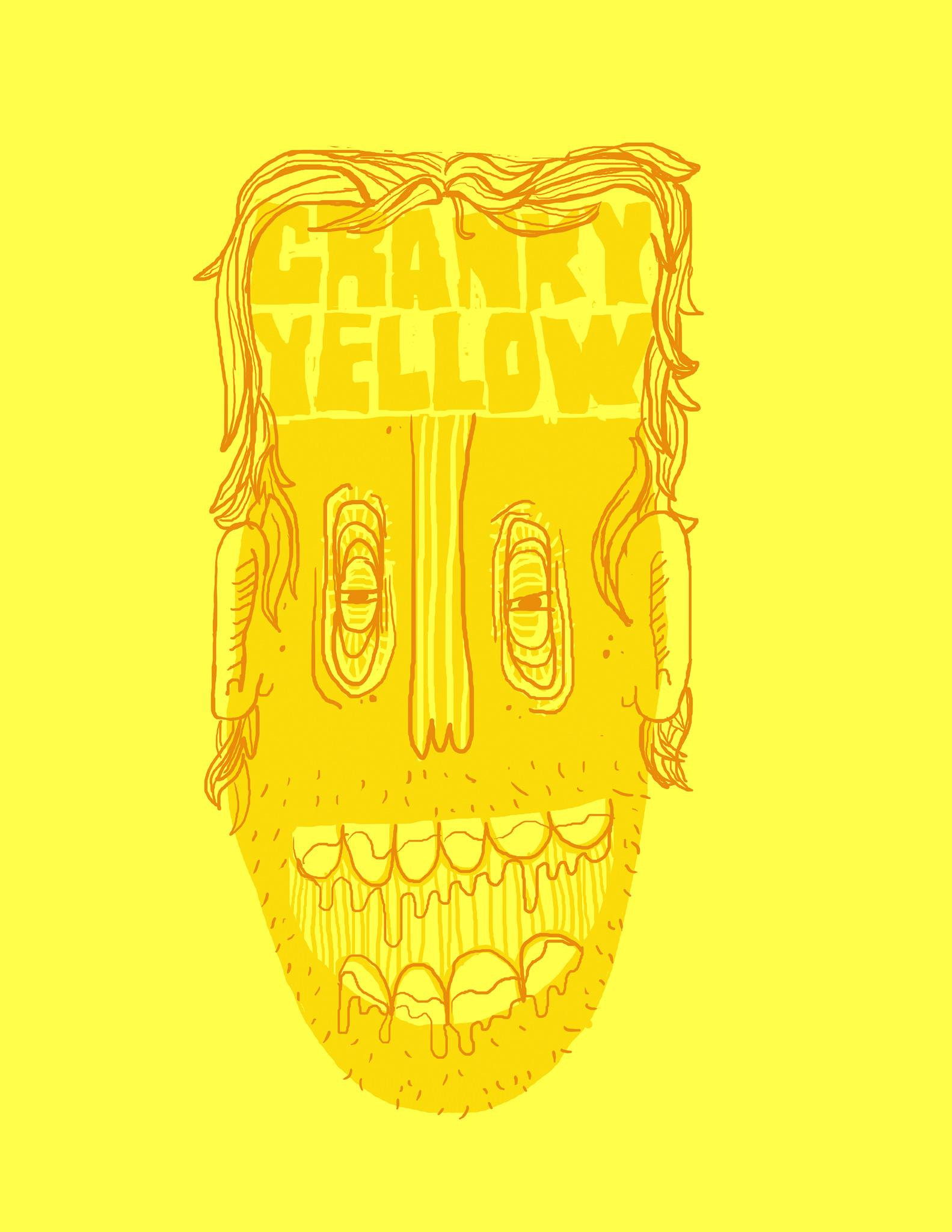 Cranky Yellow is generously made possible by contributions from the following artists, writers, creative individuals and organizations. 
Cate is an artist, illustrator, and general crafty lady living in the middle of the woods in Boring, Oregon
More at: http://www.beeskneesindustries.com
Cara Louise Band
STL based Americana songwriter and singer.
More at: https://caralouiseband.com
Field studies by Mister Ben.
More at: http://frzrbrn.tumblr.com
Jesse Balmer is a drawing enthusiast from San Francisco, California.
More at: http://www.jessebalmer.com
Illustrator/maker from the South Wales valleys. Living in Cardiff.
More at: http://www.liambarrett.co.uk
I joined CY in 2010. I write about music and provide serious emotional support throughout CY.
The world that I create is a world full of bubbly eyed creatures that dance and play.
More at: http://alexchiu.tumblr.com
My artworks are heavily influenced by popular culture, past and present and I am constantly on the look out for fresh ideas. There are no obvious themes to my work although the reoccurring subjects of fragile celebrity and fallen idols are noticeable in recent works.
More at: http://www.famouswhendead.com
Wrong Division is a St. Louis music blog created by Joseph Hess and Mabel Suen. The site is mostly focused on anything from punk and noise to experimental rock.
More at: http://www.wrongdivision.com
Out in the world every day, trying my hardest. Artist Ben Duncan.
Brut Force is dedicated to curating, electronically publishing, and developing a national online archive of Outsider and Self-Taught Art.
More at: http://www.brutforce.com
fort gondo compound for the arts was a 501(c)(3) nonprofit community arts forum founded in 2002. Our approach to programming is borrowed from the socioeconomic model of microlending: we offer small loans of time and space to under-recognized artists — or artists wishing to realize otherwise unrealizable projects — whose exceptional merit has been otherwise overlooked by mainstream organizations.
More at: http://www.fortgondo.com
My creative practice and work reflects a humanistic interest in interpersonal exploration through the facilitation of events, collaborations and installations.
A visual artist and illustrator who works primarily in the medium of ink.
More at: http://www.joannahoge.com
An explorer of the universe interested in technology. The Earth is quite beautiful. Let's stop messing it up.
A zine for broken hearts and restless minds. Non – profit local small pressing, Concrete jungle is bringing our art community closer and stronger by providing an outlet for talented individuals a way to express themselves and putting it in print.
My work is largely based on themes that strongly relate to certain ideas of childhood and youth, a time that still has a great influence on my personality and artistic identity.
More at: http://www.superfuturekid.com
A painter, rag doll maker, spray paint artist who lives and works in St. Petersburg, FL. She is a mail artist and a Free Art Friday artist.
More at: http://www.kosharekart.com
Designer from Chicago residing in St. Louis.
More at: http://www.lolaogbara.com
Magzdilla (aka Maggie Morrill) lives in Saint Louis, MO with her laptop, making zines, paintings and lots of reality-bending art stuff.
Critical Mass for the Visual Arts is a nonprofit, self-formed visual arts collaborative dedicated to promoting, enhancing and initiating contemporary visual art in the St. Louis region.
More at: http://www.criticalmassart.org
I am Killer Napkins. I am an artist of sorts. I make weird shit.
More at: http://www.killernapkins.com
In 2011, Nick graduated from the McNally Smith College of Music with a Bachelor of the Arts in Music Business. He has spent time working in audio engineering, booking, graphic design, promotion, song writing, and sound tech.
Illustrated cityscapes.
More at: https://angeloolegnaart.wordpress.com
Art, Vinyl Toys, Kooky shit. Paul is a designer, sculptor and painter working away in sunny san diego.
More at: http://www.paulkaiju.com
I am interested in developing a practice that is broad and multifaceted; my interests range from painting to photography to architecture and urban planning, and I enjoy exploring all of these fields and their interconnections.
More at: http://www.williampaulsen.com
Edo's work arrives in various mediums—ceramics, drawing, painting, prints, and wall installations— yet they remain unified in approach to subject matter.
More at: http://www.edorosenblith.com
Painter/musician residing in Sacramento, CA
More at: http://www.mshaheen.com
My work explores the play between the internal and external aspects of reality as they relate to both mind and spirit.
More at: https://fruitinajar.wordpress.com
The artwork of Aaron and Ayumi Piland.
More at: http://apakstudio.tumblr.com
I draw stuff. Sometimes well.
More at: http://www.killtaupe.com
An adventurer, caver, illustrator, animator, electronic music producer, and the list keeps going.
More at: http://www.tylerthrasher.com
An illustrator, graphic designer and style enthusiast from St. Louis.
More at: http://www.michellevolansky.com
Creator of Cranky Yellow and Artist in STL.
More at: http://www.davidwolk.com
Aka joulu is an Ukrainian artist and illustrator currently based in London. Influence is taken from travel, people, animals and childhood fears.
More at: http://www.zablotska.com
Illustrations, Comics, Diagrams, Paintings, Maps and Secret Codes, affixed to the hidden plywood wall of a backyard fort with masking tape.