SPORE PROJECTS: Chautauqua Art Lab (CQAL) 2012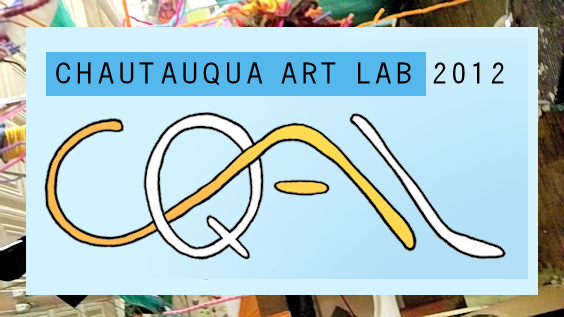 ++++++++++++ OCTOBER 18th-21st, 2011++++++++++++++++++++++++++++++++++++++
THURSDAY 10/18: "HERE NO MORE" OPENING IGHT SHINDIG  & POTLUCK BBQ
Time: 8-11pm
Location: Community Arts and Media Project (CAMP) 
3026 Cherokee St
Saint Louis MO 63118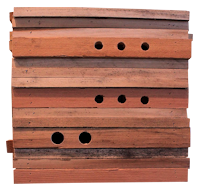 Empty Pocket Archive: "Here No More". Not-so-standard exhibition of hand constructed trinkets and event posters, bizarrely captivating objects, and memorabilia pertaining to St Louis's mythical places of yester years. Highlighting selected ephemera from collections abound. Curated by Chloe Bethany (Pig Slop).
SPORE's Migratory Hive Gallery Release for "In Other Worlds". Prior to swarming the city, sneak a peek into this locally curated menagerie of 7 tiny galleries featuring hand-built cities, hypnotic environments, utopic visions, and visual reconstructions of what could be and what is. After the opening the hives will be relocated to undisclosed spaces explorable by zine/map. Assembled by David Wolk (Cranky Yellow), and friends.
Music by Zak Marmalefsky
---
FRIDAY 10/19: HIDDEN CITY CRAWL: TEMPORAL EVOLUTIONS 
Time: 6-10:30pm.
Three locations. Open for 1 1/2 hour each. Treats throughout.
Every wonder what lurks beyond the blue striped house on Texas Ave? Or in the courtyard of three seemingly dilapidated Cherokee houses? For one night only, a handful of innovative creators from around the country will produce censorial collaborate environments inside several of St Louis's most bizarrely beautiful spaces.
#1 Isolation Room: 5723 Dewey Ave (6-7:30pm)
Phil Chang (LA)
#2 Paul's Place: 1948-50 Cherokee St (7:30-9pm)
Playscapes with artists: David Burnett, Melanympha Meatbeat, Wonder Koch, Patrick Ritchie, Juxtaposin (Vincent Long, Megan Kleiber, Taylor Dalton), Blyre Cpanx, Vincent Stemmler, Leia Klinger, Atomic Bongos, Tristan Thugnificent, Stellacular, Justice Royston, Yung Wamhoda, Maxi Glamour and YOU
#3 Mrs MacCormick's Yard: 2728 Texas (9-10:30pm)
Konstantin Prishep (NYC), BJ Vogt, Elisa Sugar, Mel, Carrie Gillian, Ghosts I Have Been, Willy Zep and Lee,
After Party: Mushmaus: 2700 Cherokee St
PAK, Radiant Husk, Byssus,Chizmo TV w/ Global Distance
---
SATURDAY 10/20: EMPTY POCKET SYMPOSIUM
Time: 11-4pm
Blank Space
2847 Cherokee St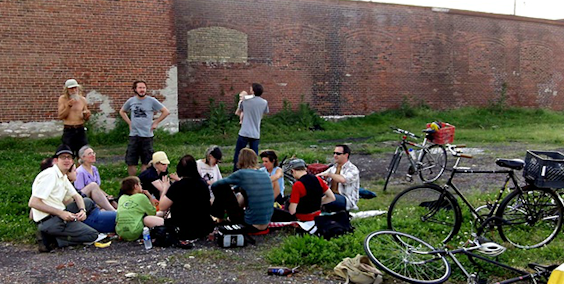 Bring your favorite veggies to share for a spring roll making workshop at 11 sharp. Soup on the burner all day long.
Listed below are loose concepts on what this year's symposium COULD be. Sure we'll have some pre determined discussions but it's up to you to bring it- your ideas, thoughts, and observations. Come open to process and share your experiences.
-Self-Starter Workbook: The skinny on how to start your own independent space, gallery, grassroots event, residency, or collaborative project. Likewise, can your community support another [insert idea here]? Hear from those who've done it and are doing it. What to do, ask, and how to by-pass legal difficulties.
-The Supported City: So you love affordable locally owned businesses, farmers markets, co-ops, cafes, and a thriving creative community? Great. Explore what it takes to create and sustain mixed-income neighborhoods. We're talking literally OWNING your activism. Everything from attending local meetings to establishing land trusts. Buy in without allowing your neighborhood to price you out.
-From DIY (do it yourself) to DIT (doing it together): As a heightened need for human to human connectivity emerges in the autonomous digital age, discover the world of skill shares, free universities, localized projects, home-based classrooms, and collectives. Resources galore.
-Saving Space: There are no longer islands. As information becomes more widely circulated and neighborhoods shift, discover what you can do to insure that your collective, project, or space doesn't get railroaded. Documentation, neighborhood involvement, and outside allies are key. Hear about obstacles that others have encountered. Be prepared to persevere before the proverbial water rises.
Additional Topics: Printmaking for Distribution, Self-Publishing, Group Facilitation, Bike Touring and Basic Maintenance, Resources for the Creatively Employed, Radical Mental Health, and Gardening in Tight Spaces
FAMILY DINNER
Time: 5pm
Homestay Artist Residency
2817 Shenandoah
A gathering place with a shared meal before descending upon the city. Feel free to bring something to share.
---
SUNDAY 10/21: MYTHORY BRUNCH RACE
VOICE+ BREATH + BODY
Time: 10-Noon
Community Arts and Media Project (CAMP)
3026 Cherokee St
This class will be an inaugural launch of a weekly class led by Lyndsey Scott. Hodgepodge of hatha yoga, partner yoga, vocalstration, kirtan, co-counseling, dance, acupressure, meditation, and pranayam.
Please note: Doors lock at 10:01am to create and maintain sacred space — come early to settle in!!! Come in comfy clothes and bring your mat if you have one, water, and an open heart.
In the spirit of mutuality and abundance, love donations ($5-$15) or barters (homemade yummies, garden greens, poetry, bits of upcycled beauty) most welcome.
POTLUCKERY
Time: Noon
Rebuild Foundation
3619 Blair
This year's CQAL finale. Nothing more or less than a beautiful shared meal cooked by all of us. Everyone welcome.
In it's 4th year the Chautauqua Art Lab or CQAL is a grassroots city-wide DIT (do it together) experimental visual and sound festival, think tank, and autonomous university. CQAL gives both local doers and self-starters from elsewhere a pleatera of opportunities to interact and explore over an extended weekend.
This year's CQAL will be an intensive 4-day weekend activating artist-run-spaces, collectives, unlikely venues, and pubic spaces throughout the city of St Louis.
Interested in visiting, participating or collaborating in CQAL? Direct inquires to: ghostsihavebeen@gmail.com