The best way to make sure your daily life isn't drab and mundane is to be adorned in a fancy (and might we say quality) disguises! Fool your neighbors into thinking you're a wile jungle ape, or stun them with your bouncing rainbow shag helmet and matching costume! It's easy to be your freaky best with our luxury wonders!
The ape cap (yes, it's an easy to wear ball cap) was created by this snazzy artist  (please link us since I can't remember his name right now and I'm too lazy to look it up)! It is foam, felt, fur and styro-foam combined in a paradoxically awesome way. Snag it for only $35.00!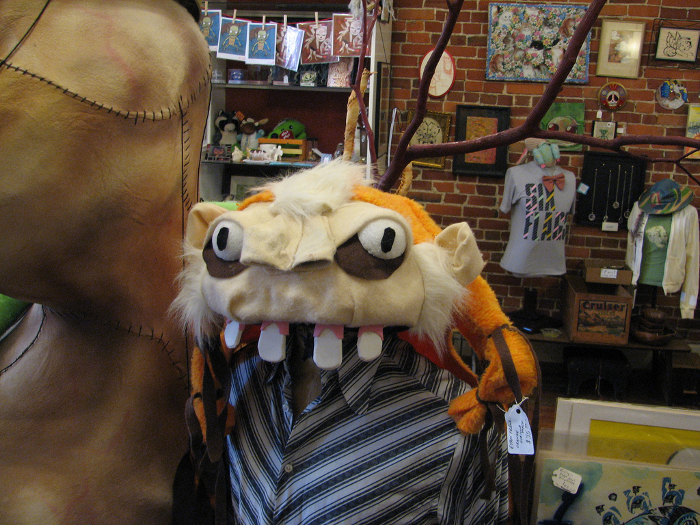 Then you have this handmade shag-beast! Joyfully created by David Wolk, this rainbow slop is just waiting to shake down the street at night; silently lurking club kids as they stumble from late night hip zones and bars! Start a ruckus: be a trip! The whole get-up can be yours for a lousy $50.00 clams!