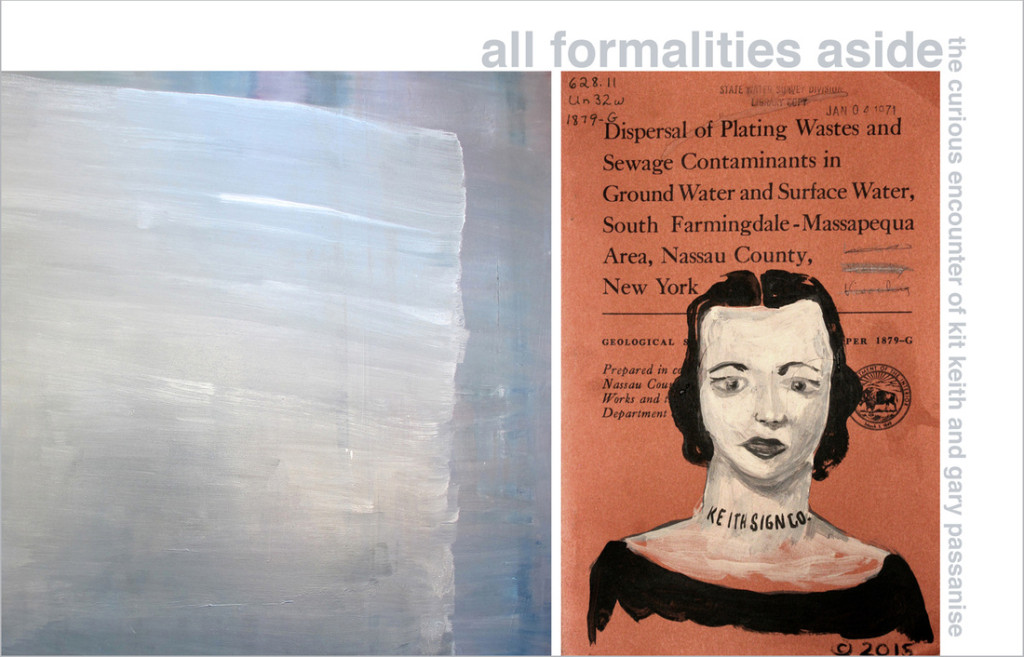 Please join Reese Gallery for the opening reception on Friday, June 26th from 6:oo-9:oo pm for
All Formalities Aside:
The Curious Encounter of Kit Keith & Gary Passanise
ABOUT THE EXHIBIT
"An object, after all, is what makes infinity private," Joseph Brodsky noted. So, with all formalities aside, Reese Gallery has invited established artists (and longstanding friends), Gary Passanise and Kit Keith, to connect us closer to inner our expanses.
Kit Keith's found canvases of old maps and dog-eared papers bear honey colored spills and the little tears of time. She's an artist delving into a vast inner world, bringing forth nostalgic portraits of women "gone by" and gems of mysterious poetry – all from a boundlessness within. Gary Passanise generously offers a tranquil sense of perfection that honors gesture, movement and materials. In a lush white-out of aluminum grays, the paintings and drawings of Gary Passanise have a way of veiling space that also endlessly extends it.
Quiet undertones mark time in both their work (as in their friendship) even as their creative voices remain distinct. Together, both artists offer us one more private infinity for contemplation, their mutually inspiring friendship as an extension of the wellspring of their creativity.
3410 Wiscsonsin | STLMO | 63118 |
Via Reese Gallery.