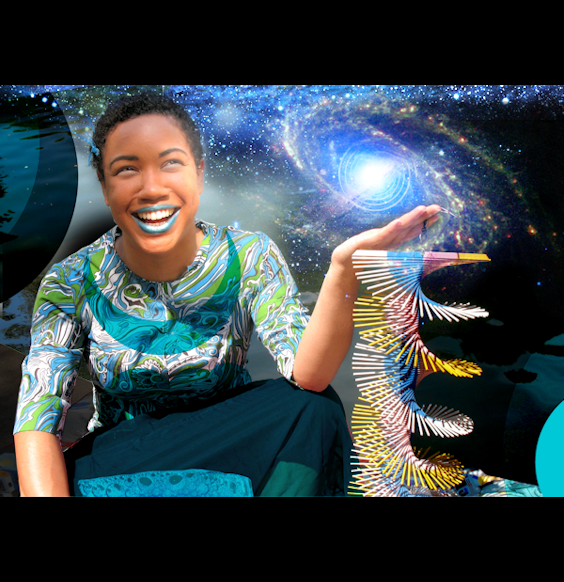 Having absolutely nothing better to do, the joyous Empyrean mother waved her hand and all of reality (the universe, multiverse and every cosmic tide) came rushing into existence. Or at least it is possible to imagine and become influenced by such a magnificent genesis. Enjoy the following goods inspired by the vast and infinite space of this creation.
First up is a 1912 hardback copy of Astronomy in a Nutshell, featuring 46 galactic illustrations. Then the universe's distinct spiral form takes center stage in this Blown Glass paper weight. Bring a bit of outer space to your desk!
The subtle curvature of this seafoam glass bowl is reminiscent of the arches and bows seen throughout the natural world (bubbles, rainbows, the eclipsed moon or eddies in liquid). While this print, entitled "Enough", by Cate Anevski shares the first elemental power: WATER!
This beautiful azure glass decorative decanter embodies a certain celestial spirit. The perfect place to contain a sample of the second elemental power: AETHER! Next is a antique blue lock mechanism which represents the secrets of existence that we may never come to know.
A vintage navy purse with clear gem clasp exemplifies the view of a midnight sky full of stars; a pretty accent for a night on the town. Another decanter in cerulean glass easily holds the next exquisite elemental force: WIND!

This brown embossed floral binder appears as the representation of another element: EARTH. Keep important art, notes or sketches inside. Should you need extra space for your doodles, this grey blank journal by Thread and Paper will surely aid in your efforts to document the phenomenon of being.
A print by Zachary Otte, entitled "Smoke", billows forth from the source of the last classical element: FIRE. At last the final print, entitled "Ready", by Carly Meyer showcases an angelic astronaut ready to launch out of this world in exploration; seeking greater understanding of all that surrounds us.
// A very special thanks to Casey Jones for being such a beautiful model for this collection and a real cheerful inspiration!