The wonderful Jennifer at Eve N Odd Gallery in Florida coordinated a nu-fluxus Earth Day postcard-making party! For the last few weeks these little gems have been flowing inward to Cranky a bit at a time. What a special mood-lifting surprise to find each day!
The cross collaborative flair is a kick in the pants. The internet is working. This project is an impromptu alliance of Cranky Yellow and Eve N Odd Gallery! Friendly shopp-sist-urs some states away!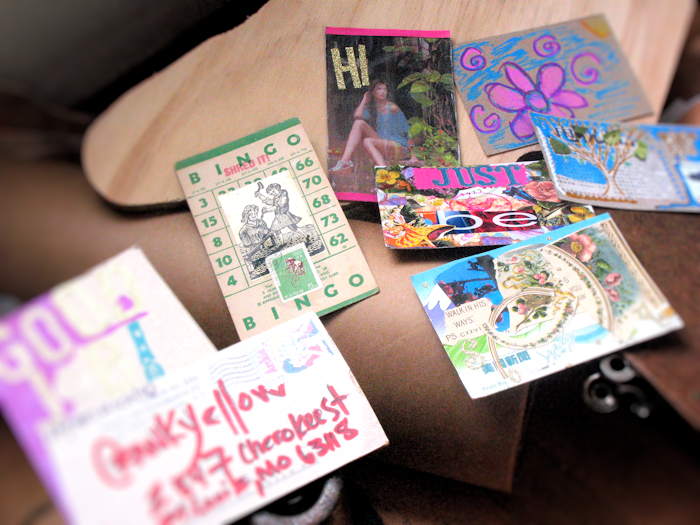 Thanks again Jennifer. Your approach inspires!
More, pharmacy back and forth: Forever. Everyone is invited. #Snailmail everywhere!