SPORE's Home-Stay Artist Residency invites individuals from across disciplines to explore community engaging projects along with the process of documentation, while living in a supportive co-housing environment with 2-3 other residents in South City St Louis.
Examples of projects might include site-specific installations, free school classes, objects, performances, diners, or collaborations. Projects will likely utilize the urban landscape and neighborhood. SPORE will serve as a support for idea execution and catalyst sharing the work.
The reality of this type of process is that residents will likely discover a situation that is immersive, familial, and at times challenging. For this reason, Home-Stay works to provide the best resources and opportunities for connections outside of our program. We ask that residents blog weekly and keep a personal daily journal in addition to their projects. Like many co-housing environments we host weekly check-ins.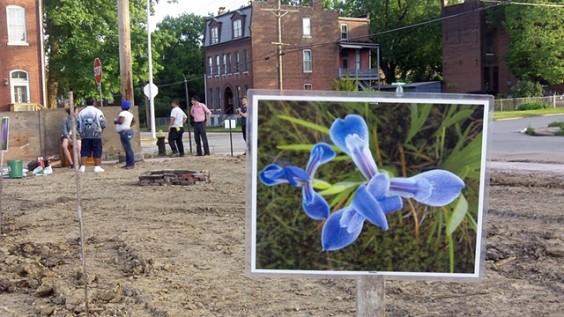 We welcome visual artists, free flowing vagabonds, sound benders, permaculturists, documentarians, builders, cultural anthropologists, poetic designers, and urbanists. In other words, we're open to all types of exploratoritive persons. If you have a urge to engage, we whole-heartedly encourage you to visit Home-Stay!
DEADLINE: Ongoing and currently looking for residents for the start date of September 1st 2012.

DURATION: Residency season currently runs from September-May. Choose from 1, 3, or 6 month stays. Will need to be decided upon prior to residency.
FEE: The cost a residency is $300 USD per month. Includes room, utilities, WiFi, and use of a bike. We ask for a commitment deposit of $150 USD upon acceptance.
Additional details can be found at: http://www.homestaystl.com
CONTACT: Emily at ghostsihavebeen@gmail.com