On May 19, Arts & Democracy hosted Toolkits for Creative Change, a national conference call featuring three model toolkits: The People's Creative Toolkit/Herramientas Populares from Rogue Citizen, Line Break Media, SEIU Local 26, and Arts & Democracy; Making Waves from the Culture Group; and Envisioning Development from the Center for Urban Pedagogy.
Artists and arts organizations have created toolkits to amplify organizing efforts, act as catalysts for movements, and spark creative visioning for change. They have also played more concrete roles, helping to educate on complex topics, demystify policy, provide step-by-step guides in complex partnerships. The toolkits we've found have taken all forms, from workshops and games to comic books, public art, and film. We hope the resources featured here represent the breadth and depth of these practices.
The call recording is available for anyone who wasn't able to join us on the call–or for those of you who'd like to listen again! Below you will find links and further info on the toolkits featured in the call, as well as others that we've found or you have recommended. It's a growing list, so please follow us on facebook or twitter to stay in touch and share anything you come across!
The People's Creative Toolkit/Herramientas Populares:  Emerging from a collaborative process with SEIU Local 26, Line Break Media, Rogue Citizen, and Arts & Democracy, this newly launched toolkit was developed to provide creative and strategic tools for organizing campaigns. Drawn from experience during labor negotiations, this toolkit can be employed by artists looking for ways to support organizers and organizers who are looking for ways to utilize a creative skillset.
Making Waves: A Guide to Cultural Strategy is a project of The Culture Group that both contextualizes and makes concrete the field and process of cultural strategy. The guide features principles of engagement for artists and advocates, and strategies and tactics to think about when developing a collaborative campaign.
Envisioning Development: CUP's Envisioning Development toolkits take complex land use concepts and policies and make them understandable so that residents and organizations can more effectively advocate for themselves. The toolkits, which currently include "What is Affordable Housing?" and "What is Zoning?" are hands-on, interactive, and include workshop facilitation guides. New toolkits are under development, so stay tuned for more!
OTHER CREATIVE TOOLKITS
Creative Exchange: Springboard for the Arts has created this online national platform for sharing, learning about, and connecting with others employing creative community strategies. Concrete toolkits are based on case studies and are developed with those practitioners. We love the Block Party in a Box!
Beautiful Trouble: Combining a book with online components and in-person trainings, Beautiful Trouble features case studies and learning modules with practical tips and how-to's. Check out the Idle No More and Round Dance Flash Mob case study, the Legislative Theater entry under tactics, or the principle of "[using] your cultural assets."
People Make Parks: The Hester Street Collaborative and Partnerships for Parks teamed up to create this set of tools to help NYC residents participate in the design of their parks. Detailed case studies show how communities have already put this toolkit in action. Check out the story map stop motion video!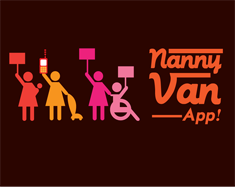 NannyVan: The Nanny Van helps domestic workers advocate for their rights through a mobile design studio (the van), a hotline, and a domestic worker app to help workers learn about their rights and connect with others.
AV Lab: The Active Voice AV Lab provides tools that "help changemakers use media more creatively and effectively." Active Voice merges film and communications strategies, and makes the tools of their trade available via the AV Lab.
Helvetika Bold is a social justice superhero character and communications toolkit. Developed by Opportunity Agenda and illustrated by Gan Golan (who presented on the call for Culture Group), this online and print toolkit guides you from big picture to message framing to creative ways to get your message out there in the media.
HI-LI Database: The US Department of Arts and Culture's "High Impact-Low Infrastructure" Database features simple and affordable creative projects that anyone can replicate. To start, check out the Community Cookbook, Cultural Barters, or submit your own.

Freemuse Guide: Freemuse, an international advocacy organization for musicians and composers, developed an Advocacy and Campaign Guide with information on arts freedom violations and advice on what to do if your rights as an artist have been violated.
Arts Rights Justice offers a train-the-trainer toolkit on artists' human rights and arts censorship. The toolkit includes case studies (including one on the role of cultural spaces) as well as ways both artists and cultural organizations can help to uphold artists' rights.
We hope you find these toolkits useful in your work. Please let us know what you think, how you employ these resources, and what you learn in the process!
All our best,
Amalia, Caron, Kathie, Javiera, Michelle, and Anusha
Via Arts & Democracy